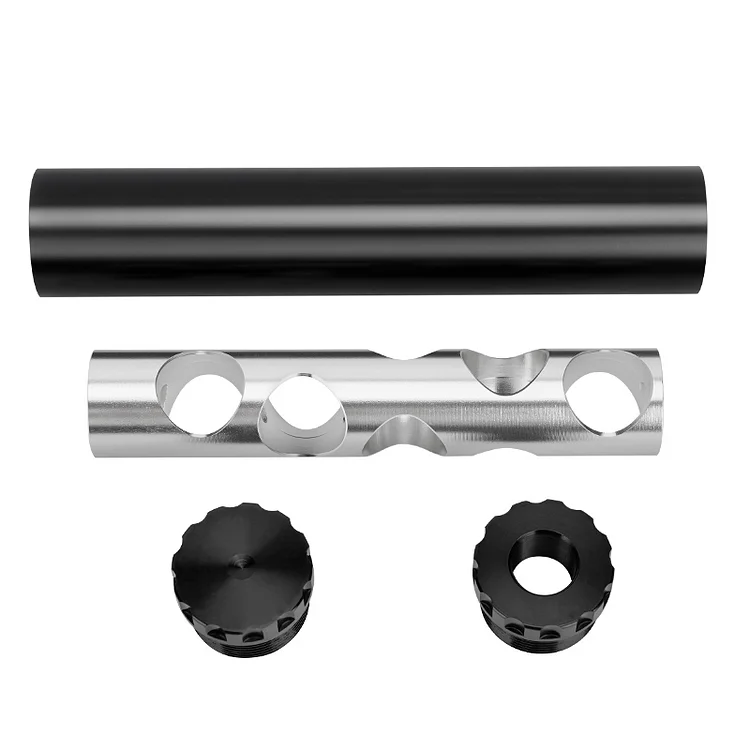 Fuel catch - Product of NAPA Auto
Multi-Purpose Tool
This is the best alternative to the old filter with cups
Features:
1.063" OD, 0.3" ID, and Overall Length of 6"

Material: durable 7075 Aluminum monocore, hard Anodized Coating aluminum 7075 tube for increased durability
Thread: 1/2x28
1.063" OD, 0.3" ID
Overall Length of 6"

Great for a fuel filter, a dryer, a cleaner.
- Strength: since it's a solid piece.
- Reliability: fewer moving/shifting parts.
- Maintenance: it's easier to take apart/clean.
- Accountability: no small parts to get lost.

balance of lightweight and strength. Made for long term use and much
lighter than stainless steel with a better price point than titanium.

Packaging & Shipping
Package Included:
1x Tube
1x Single Piece Element
2x End Caps ( one is 1/2''x28 )