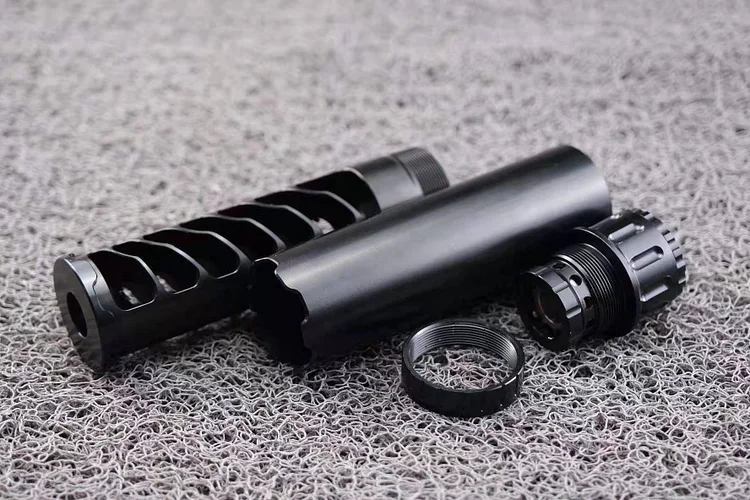 Item Length: 6.5inch
Material Type: Aluminum&Stainless Steel
OEM NO.: Solvent Trap
Item Weight: 0.55kg
Special Features: recoil properly
Manufacturer Part Number: Booster Kit
Fit: Pistol
Fuel Filter: Napa 4003 wix 24003
Booster kit thread: 1/2-28
Hole: 7.1mm


Booster:
Booster assembly includes piston
Booster threads are 1-3/16 x 24.(1.1875x24)
For use with centerfire pistol ammo on semi-auto handguns only.
NO rimfire ammo in this device. It will cause baffle strikes and sluggish operation.
Size.
1/2 x28
7.1
mm Caliber
Material: Stainless Steel and Aluminum
Solvent Trap:

Material:Full aluminum 7075, hard type III Anodized Coating for increased durability
1.5" OD
Internal hole diameter: 0.380'' ID, 7.1mm
Industry standard thread: 1-3/16x24

Great for a fuel filter, a dryer, a cleaner.

- Strength: since it's a solid piece.
- Reliability: fewer moving/shifting parts.
- Maintenance: it's easier to take apart/clean.

- Accountability: no small parts to get lost.
1x Monocore 1/2x28 Single Core Filter

1x Aluminum Steel Black Cap
1x
Stainless Steel
Spring
1x Stainless Steel Piston