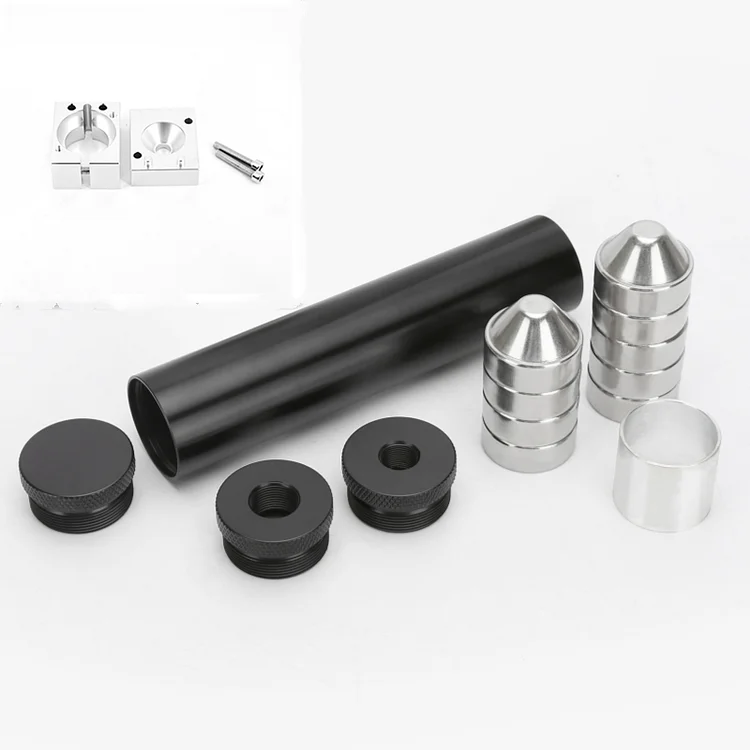 Features:
Advantages of Stainless Steel Filters over Aluminum Filters:
1. Stainless steel has higher hardness and wear resistance than aluminum, stainless steel will not be corroded.
2.Stainless steel is more resistant to high temperature and low temperature, and can guarantee its stability during continuous high temperature and low temperature work.
3.Stainless steel will not oxidize for a long time, and there is no trace for a long time. Suitable for long-term work in the automotive fuel environment.
Description:
Material: Aluminum(Stainless Steel Cups)
Features:
Tube made from 6061-T6 aluminum.
1.450" OD, 1.250" ID, and Overall Length of 7.00"
1 Pcs End Cap made from 7075 Aircraft Grade Aluminum with 1/2-28 and 5/8-24 threads.
1 Pcs End Cap made from 6061-T6 Aluminum Center Marked.
9 Pcs 60°Cone filter element made from #304 Stainless Steel Center Marked. (Stainless steel is light and durable
1 Pcs Spacer made from6061-T6 Aluminum
5-8 x 24Compatible Calibers:
.308
45 ACP
.40
30-30
30-06
300
333 Lapua
6.5 Grendal
1-2 x 28Compatible Calibers:
.22
9mm
17HMR
5.7x28
5.56
.223
.243
.270
Jig Description:
Designed to be used with 1.25'' ID cups, 1.45''OD End Cap
this fixture allo0.ws for easy drilling cups of our traps. Utilizing a hardened steel drill bushing this fixture will give you years of use.
Material: 7075 aluminum
Diameter of center hole: .39 inch, 9.9MM

Included in this kit:
(1) Top fixture
(2) Bottom Fixture
(3) Set of nuts and bolts
Drill bit is not included
(4) One Trap
(5) Aluminum 7075 Tube
(6) 9x Stainless Steel Cups
(7) Aluminum Spacer
(8) 3x Aluminum End Caps (1/2x28+5/8x24+Solid End Cap)